Hunger and Homelessness Awareness Week
Hunger and Homelessness Awareness Week is an annual program where people come together across the country to draw attention to the problems of hunger and homelessness.
Here at Carpenter's Place we provide the tools necessary for rebuilding the lives of the homeless. This has been our mission for over 20 years. We've recently expanded our services to include helping families in crisis. The overwhelming need for helping people find resources and a sense of stability keeps us very busy.
This awareness week gives us the opportunity to highlight some facts about homelessness in an effort to educate the public on the seriousness of this issue and impact it makes on the greater community.
By the Numbers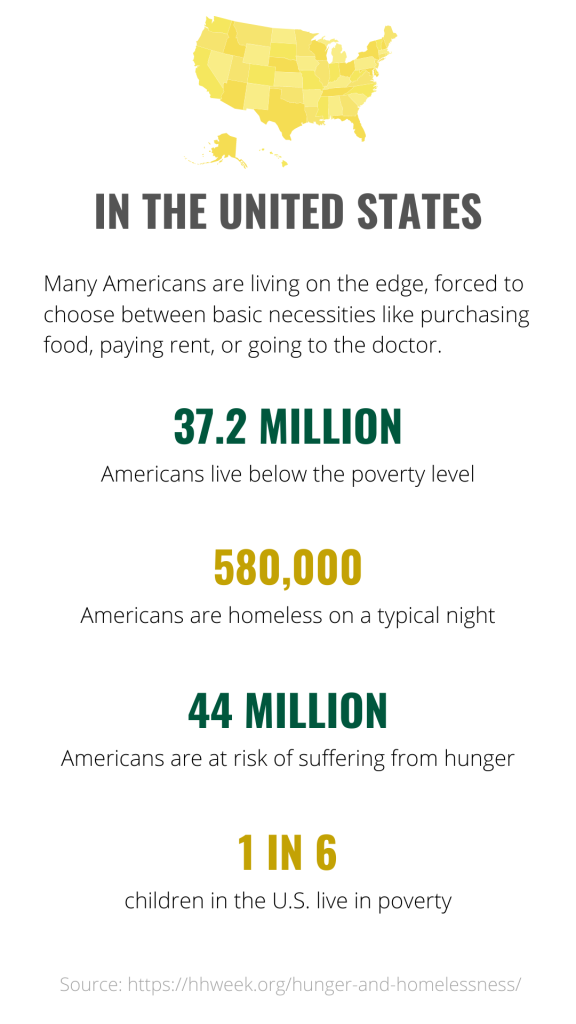 Who do we serve and how do we help?
We serve homeless adults and families in crisis in the Rockford area.
Rebuilding a life requires more than finding a job and a place to live. Addictions, mental illness and negative relationships often play a role in the vast majority of homeless people. To truly impact the lives of the homeless, these issues must be addressed before any real change can occur. CP recognizes the necessity of supporting basic, practical needs while encouraging personal growth and change. Our approach is one of compassion with accountability, and the key is our case management program.
CP brings together the most appropriate opportunities for genuine, reconstructive help, not just handouts. As a central 'home base' for individuals looking to rebuild their lives; CP is a place of hope, help, and healing that offers a non-threatening, safe, daytime, drop-in center with a home-like atmosphere. Basic necessities like shower facilities, storage of belongings, a mailing address, phone calls, and laundry service are available. Guests in Case Management work to develop a personal Life Recovery Plan that addresses key areas of life and maps a direction to a brighter future. An array of support and education groups, voluntary spiritual support, and linkage within as well as outside of the local community are also offered and coordinated.
What you can do
We hope that after taking the time to learn a little bit more about what we do and the people we serve, you will be motivated to join us in our efforts! Whether it be through the gift of time, offering your talents to help us in a volunteer capacity, donating a meal, or making a monetary donation — we welcome your help wherever you can spare.
It is the season of giving — and what better way to celebrate then by sharing your resources to make your community a better place to live — for everyone.
Donate a Meal
We would love your help providing meals for our guests this December. For breakfast we serve between 40-60 guests, and for lunch we serve around 60 guests. Meal services are at 9:00 a.m. and 12:00 p.m., respectively.
Click here to view the open dates, and click here to read some frequently asked questions that are helpful when considering donating for the first time. We welcome your help and are happy to answer any questions you may have. Thank you!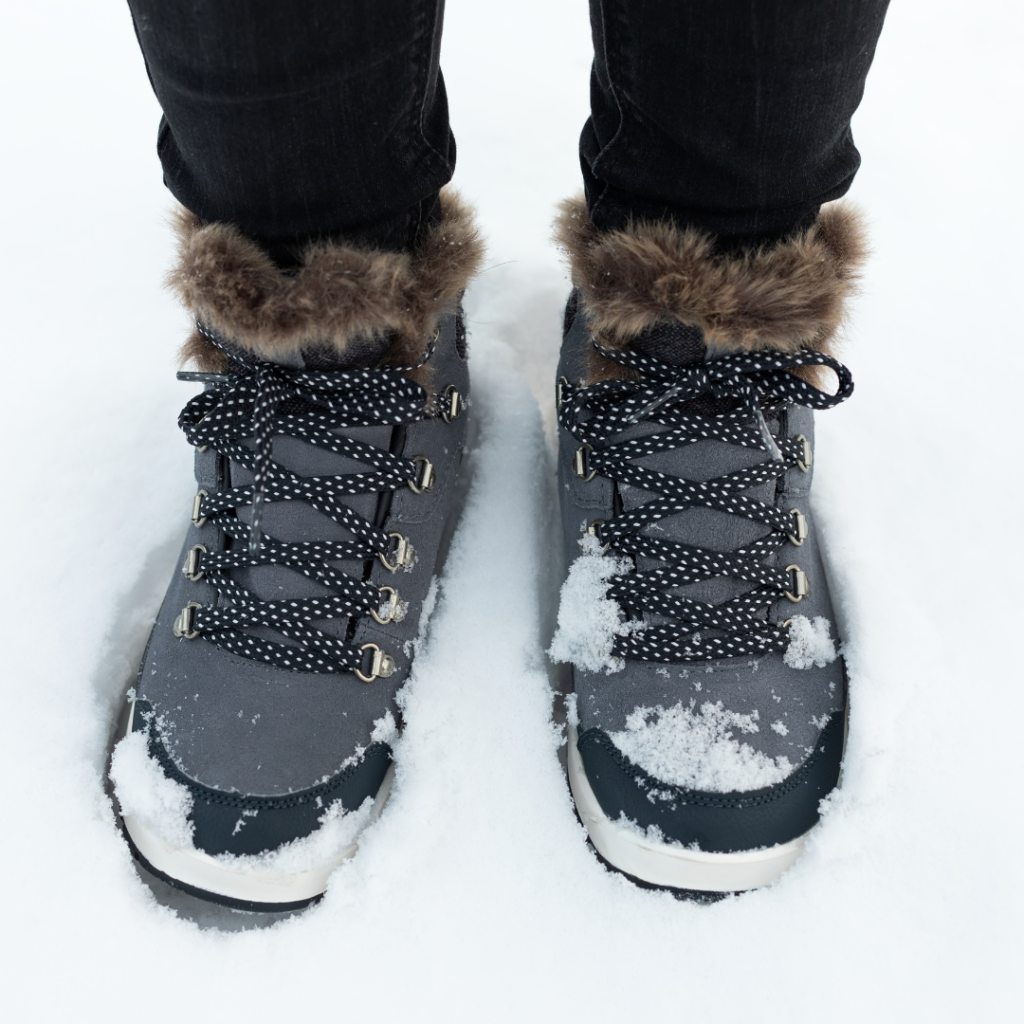 Donate a Needed Item
As the temperatures continue to fall we are seeking donations of some specific winter needs for our homeless guests.
WINTER NEEDS
Cough Drops
Foot Powder
Hand and Foot Warmers
XL – 3XL Winter Coats
Warm Winter Boots; Men's sizes 9 to 11 are needed most
Financial Support
Any amount, large or small, goes a long way to helping us continue our mission to help rebuild the lives of the homeless. 100% of your financial gift goes to Carpenter's Place. Online donations are safe and secure.
Or, you can mail in your donation. Please make checks payable to Carpenter's Place, and send to 1149 Railroad Ave, Rockford, IL 61104
Gift of Time
We welcome those who would like to help our mission by donating the gift of time. We are currently looking for volunteers to help with repairs and maintenance at CP properties and to help with furniture pick-ups and housing move-ins. If this sounds like skills you have, complete our volunteer form and we'll be in touch!
---
Insight from our guests, children in our community, our staff and board of directors
---
The Greater Rockford Pantry Coalition is a collaborative team of 9 local Rockford food pantries who join forces to ensure no one in our community goes without food. For additional information, visit their Facebook page. The Northern Illinois Homeless Coalition includes representation from agencies in Winnebago, Boone and DeKalb Counties who address a wide range of needs by those who are homeless in our community. The U.S. Department of Housing and Urban Development (HUD) recognized the Coalition as the decision-making body for the coordination of homeless programs in the region. More information about the mission, vision and members of the Northern Illinois Homeless coalition is available at www.rockriverhomelesscoalition.com.
We encourage participation from other interested individuals and organizations in our community to work together to help those in need of services. The public is also encouraged to contribute to member agencies serving those who are hungry and homeless. Gifts of time, needed supplies and financial support are always appreciated.
‹ Back to Blog