Memorial for the Homeless: Remembering Our Friends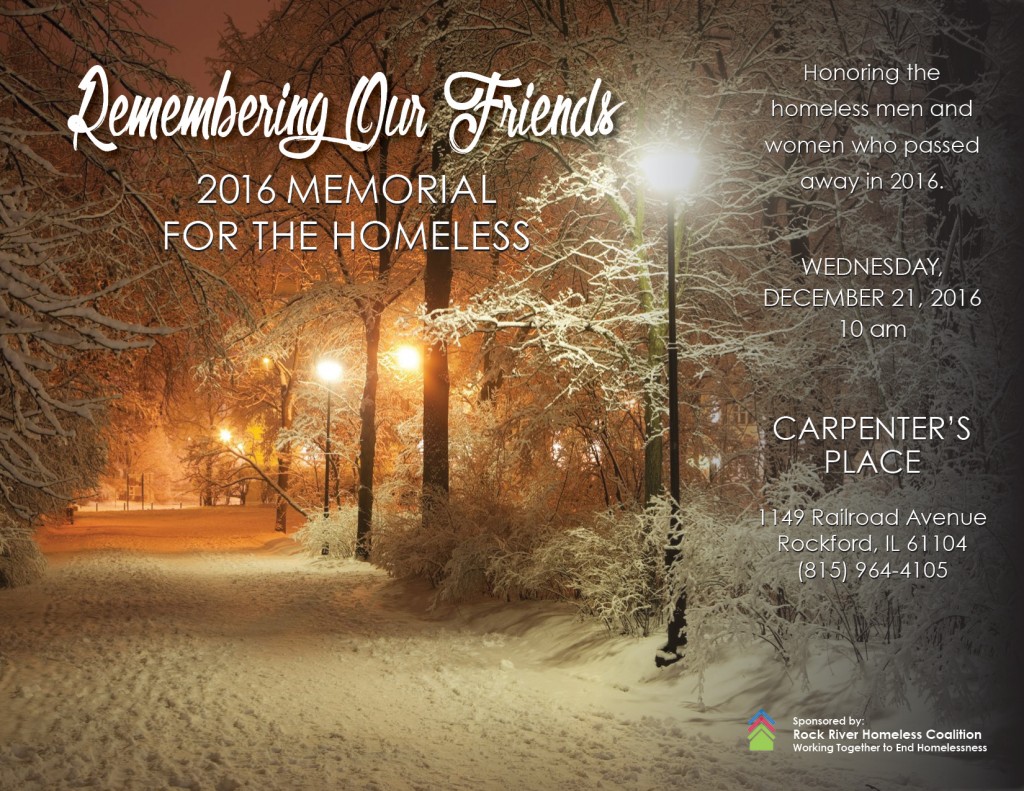 Dear Friends of Carpenter's Place,
Please join us on Wednesday, December 21 from 10:00-11:00am as we honor the lives of the homeless men and women who passed away in our community in 2016.
The service will be held at Carpenter's Place. We hope you can join us for this special memorial.
Gratefully,
‹ Back to Blog