Help Provide Lunch for Our Guests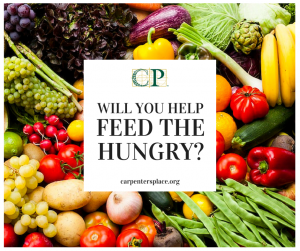 Each day, on average, we serve 93 guests lunch at Carpenter's Place. These meals are made possible through generous donations from individuals, churches, and local business. We have several openings available to provide lunch for our guests and are reaching out for your help.
If you or someone you know would be interested in helping us fulfill this need, please contact Stacey for more information. She can be reached via email at StaceyM@carpentersplace.org or by phone at 815-964-4105.
Thank you in advance for your help to feed the hungry!
‹ Back to Blog