Our Employment Program in the News
Carpenter's Place Employment Program Proves Successful
Clients at Carpenter's Place Land Jobs
WTVO recently stopped by CP to learn more about the success of our employment program. Our guest Ronnie shares the impact of our Internship Program, and how the mock interview process helped prepare him for the job hunt.
Our executive director, Kay Larrick, discusses how the basic skills our guests learn while going through the Intern Program and how these 'soft skills' transfer directly to success with future employment.
The employment success of our guests wouldn't be possible without our dedicated team of case managers. In this video clip we also hear from Anthony Musso who specializes in employment services for our guests.
Watch the full news story here > http://bit.ly/2zBJj4s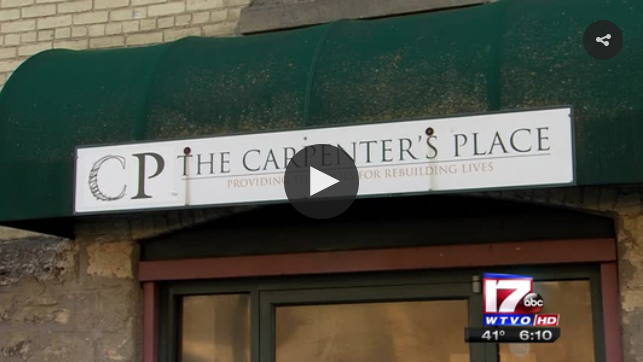 ‹ Back to Blog