Current Donation Needs: JULY
First off, we'd like to extend a sincere THANKS for the response to our urgent need for coffee in June. As soon as we put out the word of our need your donations started pouring in! Our empty shelves are now overflowing with your generosity. It's a simple yet powerful example of how impactful change happens when we join together with a common goal. Our guests are so grateful for your kindness and generosity. THANK YOU!
The near 100° degree days help communicate that summer is here! The CP garden is blooming and we're loving the sunshine. This time of year brings with it basic needs for the warmer temps. An item as simple as a pair of shorts can make all the difference on a hot day. Our guests are so grateful for any items you can help us check off our 'current needs' list.
Here are the most-needed items for July:
Men's jeans and shorts; sizes 32, 34 and 36

Men's tennis shoes; sizes 9 – 12

Backpacks

Individual tissue packets

Pine-sol or Lysol disinfectant cleaners

Spray air fresheners and disinfectants

Hot Sauce

Aluminum foil

Storage bags—snack, sandwich & quart
ONLINE
We learned during our 'call for coffee' that Amazon was a popular and effective way for us to receive in-kind donations. If you too LOVE Amazon, we have a couple tips for the next time you buy.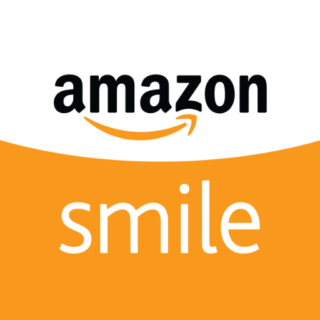 USE: smile.amazon.com
Adding 'smile' brings you to AmazonSmile. It is a simple and automatic way for you to support your favorite charitable organization every time you shop, at no cost to you. When you shop at smile.amazon.com, you'll find the exact same low prices, vast selection and convenient shopping experience as Amazon.com, with the added bonus that Amazon will donate a portion of the purchase price to your favorite charitable organization. We hope you'll choose Carpenter's Place during the set-up process.
The best part is, you can use your existing Amazon account. Super seamless!
CHOOSE: gift option at check-out
Choosing 'gift option' at check-out let's us know who sent the package. Using this option to ship directly to Carpenter's Place allows us to know who to thank for the generous donation!
SHIP TO: Carpenter's Place
Donations
1149 Railroad Ave.
Rockford, IL 61104
IN PERSON
You can also help us fulfill one or more of our needs with an in-person donation drop off.
Donation items may be dropped off at Carpenter's Place:
Monday – Thursday | 8:30am to 4:00pm
Friday | 8:30am – 2:30pm.
We have plenty of guests and volunteers on hand to help unload deliveries. If you have any questions regarding our current needs, please call 815-964-4105 and we'll be happy to help you. Thank you for supporting our mission provide the tools necessary to rebuild the lives of homeless men and women in Rockford.
SaveSave
SaveSave
SaveSave
SaveSave
‹ Back to Blog