Community Night at abreo Restaurant
Community…
Community is the foundation of our city. At Carpenter's Place we strive to create a better community every day. We do this by providing the tools for rebuilding lives. From clean clothes to hot showers, interview training to permanent housing. We are committed to improving our community and we get really excited when we're approached by Rockford businesses who share our passion of caring. 
abreo Restaurant is one of those businesses! They have made giving back to their community part of their ethos. Located in the heart of downtown Rockford, abreo leads the way with their vibrant and inspired dining experience. They have invigorated the community. Each week they graciously host a community night. Every Tuesday abreo selects a local charity and donates $1.00 of each item sold to their cause.  This month Carpenter's Place was fortunate enough to be chosen as one of the host charities for abreo's community night!!
Join us on Tuesday, August 12 and treat yourself to some of the best culinary talent Rockford has to offer, all while supporting the mission of Carpenter's Place.
The act of giving back to others in appreciation for all you've been given energizes our community and gives hope to those who have none. We value your support and hope to see you on August 12th!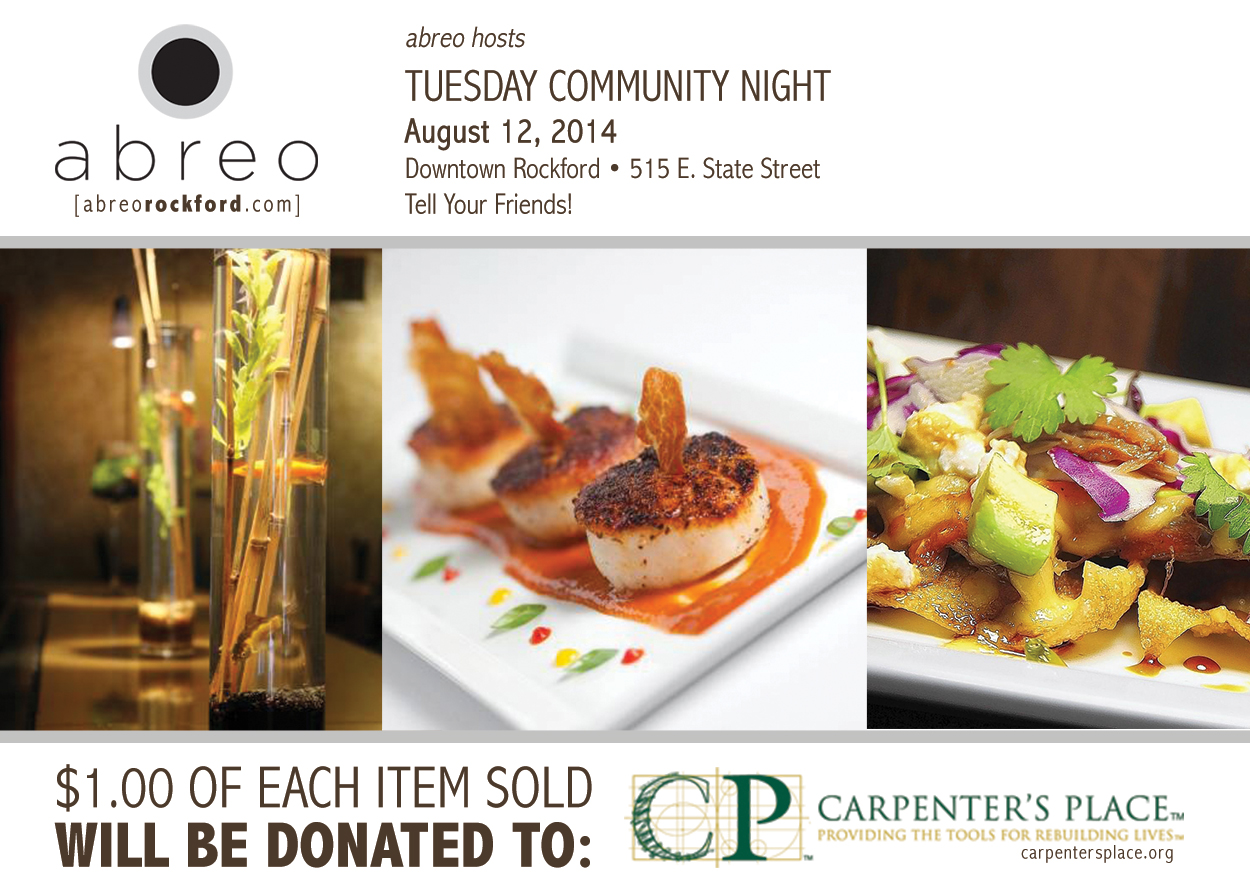 ‹ Back to Blog