Five Ways to Give the Gift of Christmas: Giving Opportunities
This beautiful time of year often sparks in our hearts extra kindness, generosity and compassion for those less fortunate. For that we are deeply grateful and have many opportunities for you to help make Christmas special for our homeless guests!
With so many ways to give, it's easy to share the holiday spirit with our guests at Carpenter's Place. Read on to learn about our giving opportunities…
[Donate warm winter socks and boots!]
With the first snowfall of the season already fallen warm socks and boots are urgently needed for our guests! Men's sizes 8-11.5 and women's sizes 8-10 are in the highest demand. Purchase a pair or start a collection.
> Drop off at Carpenter's Place
[Adopt a Homeless Guest for Christmas]
Spread the cheer of Christmas and provide the only gift they'll receive this Christmas. Wish list provided.
*Update (12/7/2015): All of our guests (and their children) have been adopted for the 2015 Christmas season. The outpouring of kindness and generosity warms our hearts. Your support will make their Christmas VERY bright. Thank you!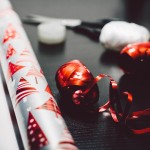 [Adopt the child of one of our homeless guests]
Provide a toy or clothing item to be given to a child by their parent who is unable to purchase a gift for them this Christmas. Wish list provided. 
[Join our 12 Days of Christmas]
Individually or as a group provide breakfast or lunch, offer a small gift, or provide music to our daily homeless guests. 
> Contact Stacey to coordinate
[Provide a Holiday Dinner]
Provide a holiday meal for guests in one of our housing programs. Group sizes range from 3-22 adults. Dates in early December.
> Contact Stacey to coordinate
Thank you so much for considering these giving opportunities to make Christmas special for those who are homeless this holiday season. Your compassion, kindness and generosity towards our homeless guests this holiday season is truly appreciated.
‹ Back to Blog