Steps Toward Change: Walk and Empty Bowl Fundraiser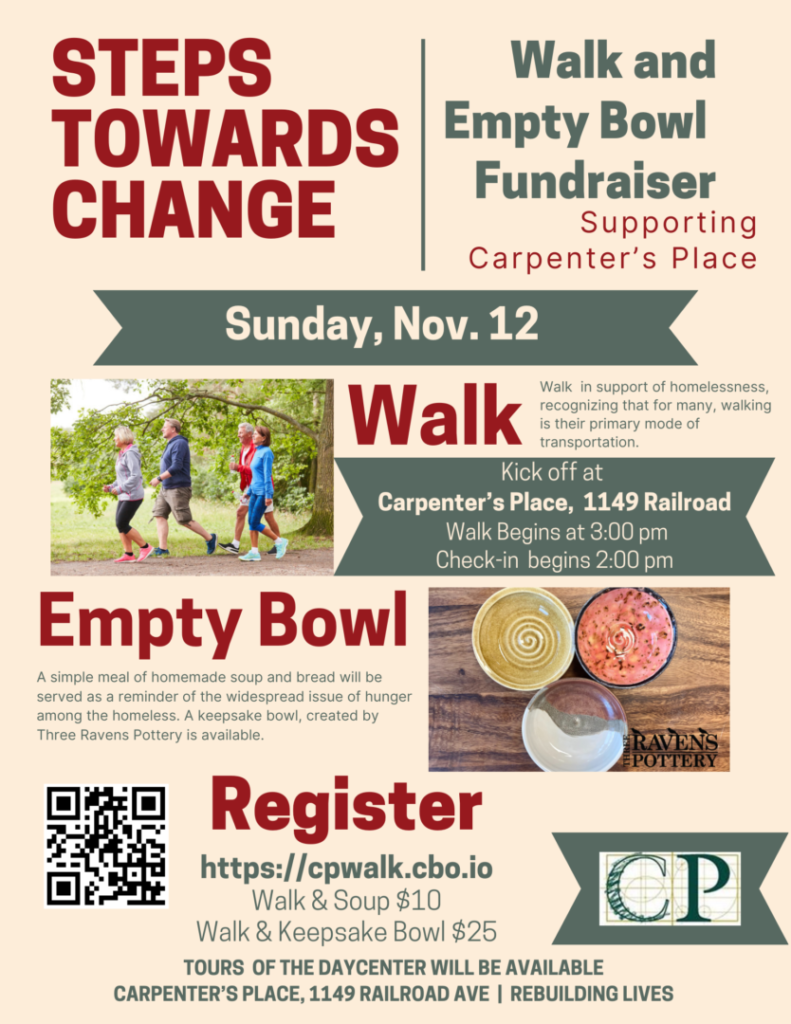 Walk with us…
---
November is Homelessness Awareness Month. This special month provides inspiration and opportunities to reflect on the important work we're doing to address homelessness in our community.
Sunday, November 12, 2023
Walk begins at Carpenter's Place, 1149 Railroad Avenue.
•Check-in begins at 2:00 pm
•Walk begins at 3:00 pm
•Walk through Midtown Business District
•Return to Carpenter's Place at 4:00 pm
•Selection of homemade soup and bread will be served
•Tours while you're there; take a closer look at Carpenter's Place!
WALK & SOUP $10
WALK & KEEPSAKE BOWL: $25
---
For more information, contact:
Nancy Ramos at (779) 210-2981 or email nancyr@carpentersplace.org
‹ Back to Blog