Open Meals This Spring
We are looking forward, hopeful for Spring and all that it brings with it — warmer temps, longer days, and eventually beautiful flowers! We are planning our meals for April and have a number of open dates that need filling.
For breakfast we serve between 40-60 guests, and for lunch we serve around 60 guests. Meal services are at 9:00 a.m. and 12:00 p.m., respectively.
We are grateful for the ongoing support we receive from individuals, church groups, businesses, and other organizations who, month after month, help us feed our homeless guests.
Here are the open dates, as well as some of our guests' favorite foods, and a link to some frequently asked questions. We welcome your help and are happy to answer any questions you may have. Thank you!
---
Can you provide a meal this April?
Breakfast
Monday, April 4
Tuesday, April 5
Monday, April 11
Wednesday, April 13
Monday, April 18
Tuesday, April 19
Wednesday, April 27
Friday, April 29
Lunch
Wednesday, April 6
Thursday, April 7
Tuesday, April 12
Thursday, April 14
Wednesday, April 20
Friday, April 22
Friday, April 29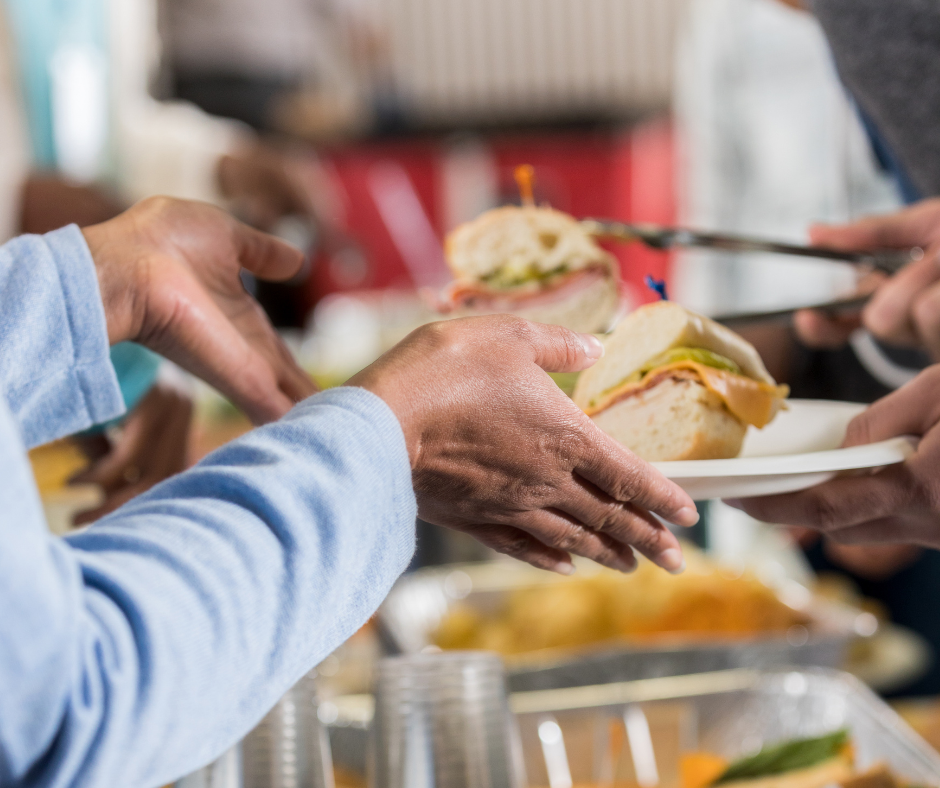 To ask about a specific date, email Michelle at CPengagement@carpentersplace.org or call 815-964-4105 x 203.
WHAT ARE SOME OF THE MOST POPULAR MEALS?
For breakfast, our guests enjoy things like fresh fruit, cereal, and breakfast sandwiches. For lunch, popular items include pizza, pasta, fried chicken, fresh fruit, green salad, potato salad, and hot dogs.
TO BE IN COMPLIANCE WITH THE WINNEBAGO COUNTY HEALTH DEPARTMENT GUIDELINES, WE CAN ONLY ACCEPT FOOD AS FOLLOWS:
Prepared in a kitchen that has a current health inspection and is supervised by a person with a current food sanitation license;
Purchased through a restaurant;
Store-bought, pre-packaged food items.
‹ Back to Blog